ESL Job Feed is the most eclectic and broad source of ESL jobs and teaching positions available worldwide.?ESL Job Feed publishes links to ESL Job postings from a variety of sources including TESall, Total ESL, Yahoo!/Monster, Guardian Jobs, Chronicle of Higher Education, craigslist, TESOL Org, TEFL and many more. From conversation schools for beginners to university positions for teaching veterans,?ESL Job Feed is your source for English teaching positions worldwide.
How to Compare Online Teaching Jobs
admin - Oct 07 2018
Online teachers are also referred to as distance teachers, remote teachers or online tutors who have gained the skills to enhance online teaching for students. The jobs of online teaching can span from the merged course that provides a mix of online instruction and in-person to comprehensive online learning. The online teaching provides a wide range of employment opportunities for educators such as college professors and elementary school instructors. The qualified and experienced teachers who are used to classroom setting have the chance to progress their careers by engaging in online teaching. Teaching English to individuals that are non-native speakers requires specific certifications such as TESOL, TESL and TEFL. The listed certifications will require the same qualifications levels to facilitate the teaching of English. For this paper, we will examine the different online teaching jobs to understand what they provide and their benefits.
Teaching English as Foreign Language (TEFL)
TEFL is a mode of teaching English to learners who have various first languages other than English. TEFL will majorly exist in language schools, state schools or where there is a tutor. It is also noted that the immigrants from work or school within an English speaking nation can also offer TEFL. The other terms used to describe TEFL include English as the second language (ESL), Teaching English to Speakers of Other Languages (TESOL) and TESL which is Teaching English as Second Language. TESL is known for teaching the English language mainly to immigrants who settled in English speaking regions. TESL has witnessed a growing demand for jobs same as for teachers in English for Specific Purpose who are used in teaching English in different fields like engineering, medicine, law, tourism, business among others.
Teachers' Qualification for TEFL
It is noted that there different requirements for TEFL in different countries and also for candidates within the same nation. In the majority of the institutions, they can allow candidates to teach even when they lack a teaching certificate or degree. In other cases, some organizations will necessitate the need for a native English speaker with a master's in TESOL. The qualification can be attained by having an English language degree or literature. Some institutions will seek a basic teaching certificate, English proficiency or a degree from the university as the requirements.
Not only should the education level be the key aspect of qualification, but also interpersonal skills are necessary. The trainees who aspire to venture into TEFL, the publication can be significant majorly when they relate to the use of English in their field. Based on private language schools, they will demand a certificate having a minimum of 100-course hours after completing a course. Teachers who have managed to complete courses such as TEFL online having attained the minimum requirement of 100 hours can enroll in key programs like EPIK that will offer higher salaries. There is a global appreciation of TEFL courses which are offered through the internet within Asian countries like Japan, China, Korea and Taiwan. In China, there is a 120 hours minimum requirement for TEFL.
In the Asian region, there is the tendency of using the aspect of race specifically Caucasians when hiring TEFL teachers. The idea is that the native English speakers or teachers have to be 'white.' There is also the consideration of gender and age. For instance, in the Middle East, many schools will prefer hiring men over women. The hired teachers are also within the age of 20 to 40 years.
TESOL
This form of online teaching denotes the professional association and the field. It is worth to understand that despite TESOL being a complete field, it is not a school and does not offer teacher-education programs or classes for the English language. TESOL should be understood that it is not an agency for placement as well as it never manages the filing of jobs such as EFL or ESL. Nevertheless, TESOL is not an accrediting body thus it does not engage in evaluation of educational programs by teachers. For TESOL, it offers helpful information,but it has no aims of substituting it for professional help.
Apart from the basic academic necessities, the majority of the countries have enacted visa and government regulations that have to be observed by teachers in English as Foreign Language or English as Second Language. Within the European Union, the jobs under EFL or ESL require the applicants to have passports of the European Union. Considering in the US, there is high regulation of teaching positions of ESL in pre-K-12 which are public schools. TESOL or any other related field will require the candidates to have a minimum qualification of a master's degree for an individual to teach English in higher education or public position.
In scenarios whereby a certificate or institution bears TESOL within its name, it denoted the entire field and there is no affiliation with the association. TESOL will not lend or endorse its name to any institution or enterprise as it is an individual membership association with no institutional members.
Qualifications for TESOL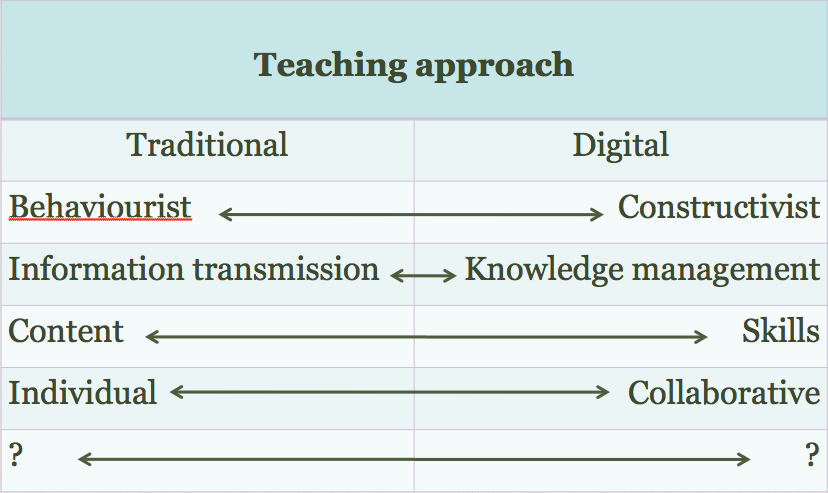 The native and non-native speakers are all required to undergo complete training for them to be teachers of English language. It is a requirement that candidates should pass an English test either oral or written to demonstrate proficiency and be in a position to teach English as ELL or ESL. The use of terms like English Language Learners and English Second Language has developed confusion regarding the training options for employers and potential students. There lacks a universal standard for training teachers in the English language; there is a need to focus beyond the title and look at the elements of the training program. For teachers launching their position internationally, having certificates of short-term programs that lacks academic affiliation that presents degrees or credits like CELTA can be relevant. However, they cannot offer adequate training for a career if the candidate closely related degree within the same field or has substantial experience. Investing in credit programs is significant for individuals who wish to be English language teachers as the program will present a degree or certificate program if the candidate seeks to work in higher education.
Leave a reply